Andrea Robertson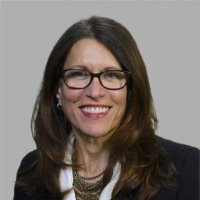 Vice President, Not-for-Profit & Responsible Investing Services,
TD
As one of the Canadian banking industry's only dedicated subject matter expert on the charitable sector, Andrea Robertson helps hundreds of non-profit organizations across Canada to develop prudent investment policies, address governance and financial considerations, set investment and reserve policies, and align their investments with their missions.
Andrea understands the unique needs of organizations that seek to balance capital preservation with responsible growth to fulfill their philanthropic objectives.
She is a leader in driving the development of a strong responsible investing strategy at TD Wealth, and provides advice to organizations and individuals on aligning their missions and values with their investments.
Utilizing her sector and governance expertise, Andrea helps individuals who are starting their own Private Foundation to navigate the complexities of governance, investment management, and establishing a vision and mission.
Prior to joining TD, Andrea worked for over 20 years in the financial services industry. She is currently on the board of ACCES Employment and mentors Ryerson University students who are involved with social entrepreneurship. She has been a member of the Canadian Association of Gift Planners (CAGP) and has served as chair of the CAGP Toronto Roundtable Education Committee. Andrea is frequently asked to speak on a range of topics including charitable financial governance and responsible investing, and has appeared on BNN and TVO. She has a long history of volunteerism. Andrea received her Bachelor of Arts from Cornell University and her MBA from Columbia University.