Chris Little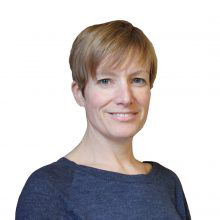 Director, Finance
Tides Canada
Chris Little joined Tides Canada in October 2015 and provides operational and strategic leadership for the finance department, including oversight of the accounting, financial, reporting and budgeting processes and organizational risk management strategy.
Before joining Tides Canada, Chris served as Project Manager for a large finance system implementation at Vancity Savings and Credit Union. Chris is also a co-founder of the charitable project Reconciliation Canada and held numerous roles there including Director, Operations and Partnerships and Director, New Way Forward Development.
Chris is a CPA, CA and is on the Board of Directors of Raincity Housing. She holds a BSc in Physiotherapy from the University of Toronto.