Deborah Debas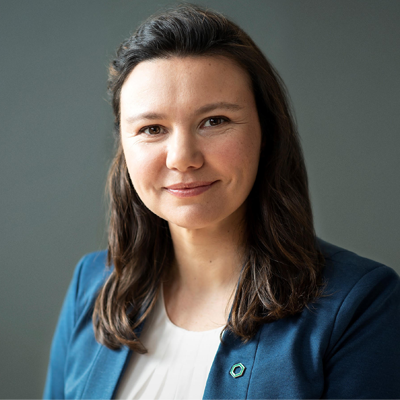 Responsible Investment Specialist,
Desjardins Wealth Management
Deborah Debas is a responsible investment (RI) specialist at Desjardins Wealth Management. Her primary role is to inform and educate advisors and investors about the various RI approaches and the types of investment products available.
Deborah started her career in communications in 1998. While at Desjardins, she was responsible for introducing the first RI portfolios in Quebec in 2009. After working 5 years at Desjardins, Deborah became an entrepreneur in Ecuador in 2015. She came back to Desjardins in 2018 to provide her RI expertise.
As an RI specialist, Deborah is on top of any current and future industry trends and analyzes the environmental, social and governance (ESG) criteria facing our societies and industries. Proud of Desjardins's leadership in this field, she is also Desjardins's RI spokesperson.
She has a BA in communications and political science from Université de Montréal in 2003. From 2014 and 2018, she was board secretary of the El Arenal Foundation, which offers after-school and food programs to children in Cuenca, Ecuador.