Emily Lawrence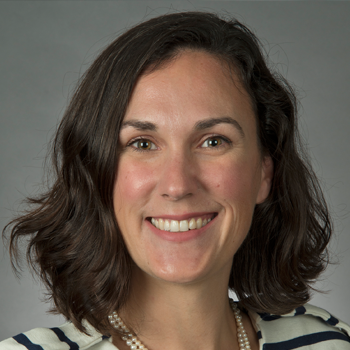 Director, Sustainable Investing
Northern Trust Asset Management
Emily Lawrence is Director of Sustainable Investing Client Engagement for North America at Northern Trust Asset Management where she is responsible for client engagement and partnership regarding Northern Trusts' sustainable investing capabilities. Emily has 15 years' experience collaborating with clients to support the development of actionable approaches to sustainable investing. In addition to representing the investment platform, Emily collaborates directly with clients to conduct trainings and facilitate discussions on concepts, themes and trends through individual meetings, webinars and thought leadership. She is also an active member of the Northern Trust Sustainable Investing Council, Proxy Voting Committee and Executive CSR Council. In 2019, Emily was appointed to co-chair the Events Committee for the Diversity Project North America. She is an active participant in a variety of ESG committees and working groups, including RIA, DCIIA, ICI, and ABA. Previously, Emily was selected to join the Principles for Responsible Investment working group focused on Active Ownership and the Sustainable Development Goals and the Climate Action and Resiliency Plan Working Group for the government of Evanston, IL.
Prior to joining Northern Trust, Emily managed research production for MSCI ESG Research's Screening Research and Bespoke Research teams. Joining MSCI ESG Research via KLD in 2007, Emily was responsible for overseeing key data collection, analysis and quality initiatives including acting as a member of the Business Involvement Research Methodology Committee. Emily has also served on the steering committees for the 2013 Access to Nutrition Index and the 2012 Access to Medicine Index.
Emily received her M.Res. in International Conflict Resolution from the Institut Catholique de Paris and holds an MSc. In European Politics and Governance from the London School of Economics. Additionally, Emily holds a B.A. in French Language and Literature from the University of New Hampshire. She is fluent in French.