Fernando Alvarado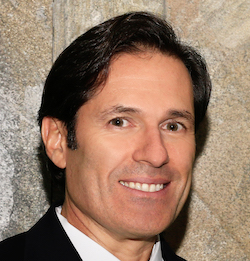 Chief Executive Officer
Honduras Renewable Energy Managers (HREM) and Caribbean Renewable Energy Managers (CAREM)
Fernando Alvarado leads the General Partner and Investment Advisor of two clean energy and energy efficiency project finance and venture capital funds: Honduras Renewable Energy Financing Facility (H-REFF) and Caribbean Basin Sustainable Energy Fund (CABEF), which he structured and runs with a combined target capitalization of $100m.
Development Investment Banker with 28 years of international credit and investment experience and 15 years of direct experience assessing diversified renewable energy portfolios in Latin America & the Caribbean for more than $100MM consisting of more than 40 investments. His financial, credit and investment experience includes working with financing from IFC, IDB, Citibank, Finnfund, BIO, Triodos, CABEI, MIF, and several commercial banks in Central America.
He has participated in numerous syndicated credit and investment transactions for renewable energy projects. Mr. Alvarado led the creation, structuring, fundraising, legal closing and portfolio construction of the $17MM CAREC specialized renewable energy Venture Capital fund in Central America. Has 5 years of direct project development/construction experience in Honduras developing in depth understanding of all legal, regulatory and market aspects that govern the energy sector in the country and assets of $100MM+. Mr. Alvarado has held board seats in several Central American companies mostly working in the energy sector, as well as for a US company in the bathing industry. His international work experience includes opening a renewable energy investment office in Brazil, as a branch of a regional investment operation. High-level consultant on financial mechanisms for energy markets and investment portfolios has performed studies and consultancies for USAID, IDB, MIF, World Bank, USAID, Enclude, HIVOS, etc.