Isabelle Laurent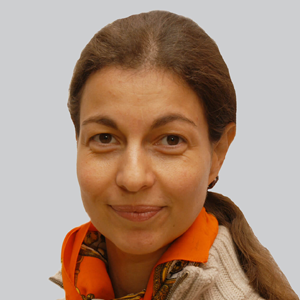 Deputy Treasurer & Head of Funding,
European Bank for Reconstruction and Development (EBRD)
Isabelle spent 13 years in London and Hong Kong in treasury, fixed income origination, and swaps trading and marketing with Swiss Bank Corporation International, Nomura International and NatWest Markets where she became Director of Debt and Derivatives Marketing in 1996.
She joined EBRD in 1997 as Deputy Head of the Treasury Funding team, and was promoted to Deputy Treasurer and Head of Funding in 2003. In addition to overseeing EBRD's issuance in the capital markets, Isabelle also focuses on capital markets' development in EBRD's countries of operations.
Isabelle studied Russian and French at Oxford and the Sorbonne.