The following is a brief summary of the 2019 RIA Conference Session "Change Management for Next Generation ESG".
When people discuss "mainstreaming ESG", they mainly refer to the level of adoption of ESG analysis in the investment industry. Practitioners working towards mainstreaming spend most of their time on things like materiality, integration, risk, valuations, and return—and for good reason. Getting them right is tremendously important for building a convincing case for ESG. However, if mainstreaming is really where we want (read: need) to go, we might be missing the key driver of lasting change: people. Change starts with people.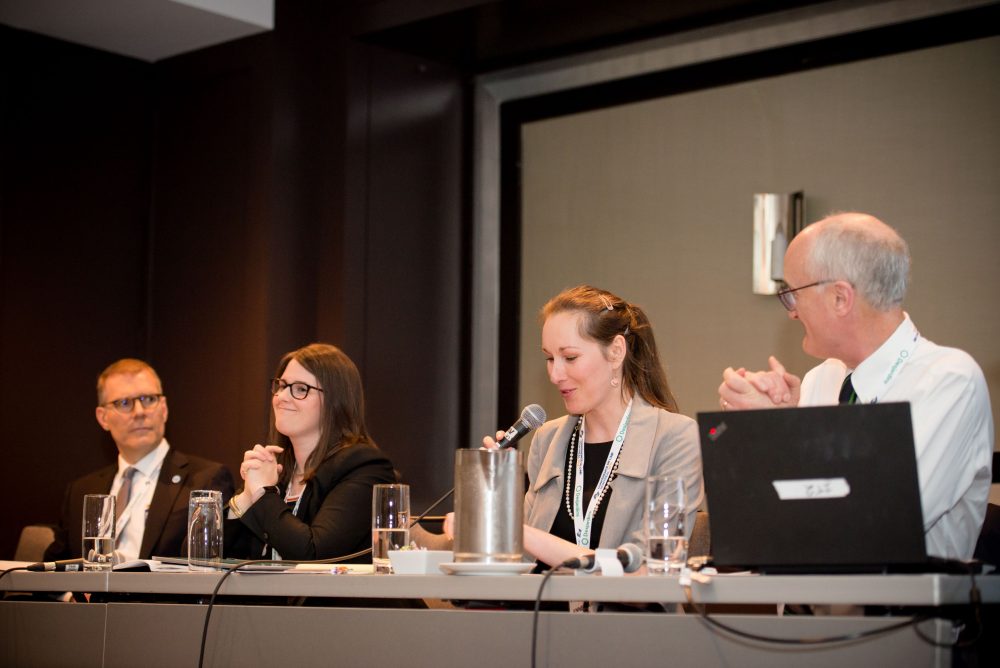 The challenge is that "people are very messy", as Rob Lake, Founder of Authentic Investor, put it while moderating a breakout session on change management at the 2019 RIA Conference. When attempting to integrate sustainability into investments processes and organizations themselves, inevitably, there will be all sorts of human factors that come into play.
Three institutional investment veterans joined Mr. Lake to share how they dealt with the less tangible aspects of managing people and how best to create buy-in for ESG. Anne-Marie Gagnon, Associate Manager, ESG Integration in Public Markets at BCI, stressed the importance of finding what truly resonates with portfolio managers, especially when you're just starting to build the relationship. "You need to provide them with value. Talking about the G [governance] is always a good approach to kick-starting a discussion," she said. And then once trust has been established, it can be much easier to broach more complex environmental and social topics like climate change or human rights.
Samantha Hill, Principal of Sustainable Investing with CPPIB, agreed that investment teams should lead the charge on ESG. Clearly linking them to value is a crucial first-step.
Ms. Hill also touched on three broad categories of change management factors that have made a significant difference at CPPIB, and apply to all organizations. Firstly, sponsorship – or what some call "the tone from the top" – can help justify why certain policies or mechanisms are in place. It can also add a much-needed element of repetition when communicating the organization's values. Secondly, showing progress goes a long way for gaining credibility and trust. Lastly, finding ways to flow into existing processes, committee structures, and approvals will be much more welcomed than attempting to reinvent the wheel.
Andrew Sweeney, Vice President and Institutional Portfolio Manager at PH&N Investment Management, expressed similar views as his fellow panellists while adding two more effective strategies. For one, direction from the top is always a good starting point, but a complementary bottom-up approach can have profound and enduring impacts. At PH&N, each investment team is responsible for implementing the ESG policy in a way that meets the team's needs. For example, one credit team decided to add an ESG section to every credit report, while another equity team wanted to reform the whole analysis process. Once every team had established their own solution, a peer-to-peer program enabled best practice sharing and strengthened relationships within the organization.
Mr. Lake eloquently closed with four final words of wisdom to summarize the panellists experiences: "Listen, help, flatter, care."
Disclaimer
The views and opinions expressed in this article reflect those of the speakers and do not necessarily reflect the view or position of the Responsible Investment Association (RIA). The RIA does not endorse, recommend, or guarantee any of the claims made by the speakers. This article is intended as general information.