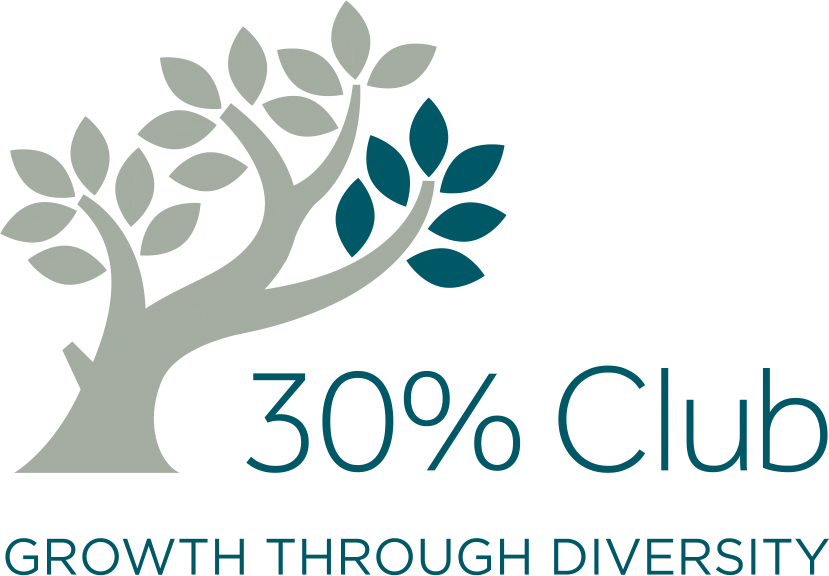 The Responsible Investment Association (RIA) is pleased to announce that its CEO Dustyn Lanz has become a member of the 30% Club Canada, a group of business leaders who are committed to working towards a gender balance in corporate leadership.
The 30% Club's name comes from its aspirational goal, which is for women to hold 30% of board seats and C-Suite positions. Recent research from Osler shows that women hold only 3.3% of CEO positions and 16% of board seats at TSX-listed companies. As a member of the 30% Club, Dustyn will actively contribute to its goal of achieving better gender balance on boards of directors and in senior management positions.
"The severe gender imbalance in corporate leadership is unjust, and it paints a stark picture of how far we have to go on gender equality," said Lanz. "A lack of women in leadership also means lost opportunities for companies and investors – there is intrinsic value in having a gender mix around the table. I look forward to working with the 30% Club to drive gender equality forward in corporate Canada."
A diverse board is associated with improved governance and board performance, as well as strong financial performance for companies and shareholders. Research has shown that companies with more women in leadership tend to outperform on a number of financial indicators, including return on equity, return on sales, share price performance, and other metrics.
The RIA recently announced its board diversity policy, which aims to achieve equal gender representation on the RIA board over time. Women currently hold 42% of seats on the RIA's board of directors.
To learn more about the Canadian chapter of the 30% Club and how to join, click the link: https://30percentclub.org/about/chapters/canada