2023 Canadian RI Trends Report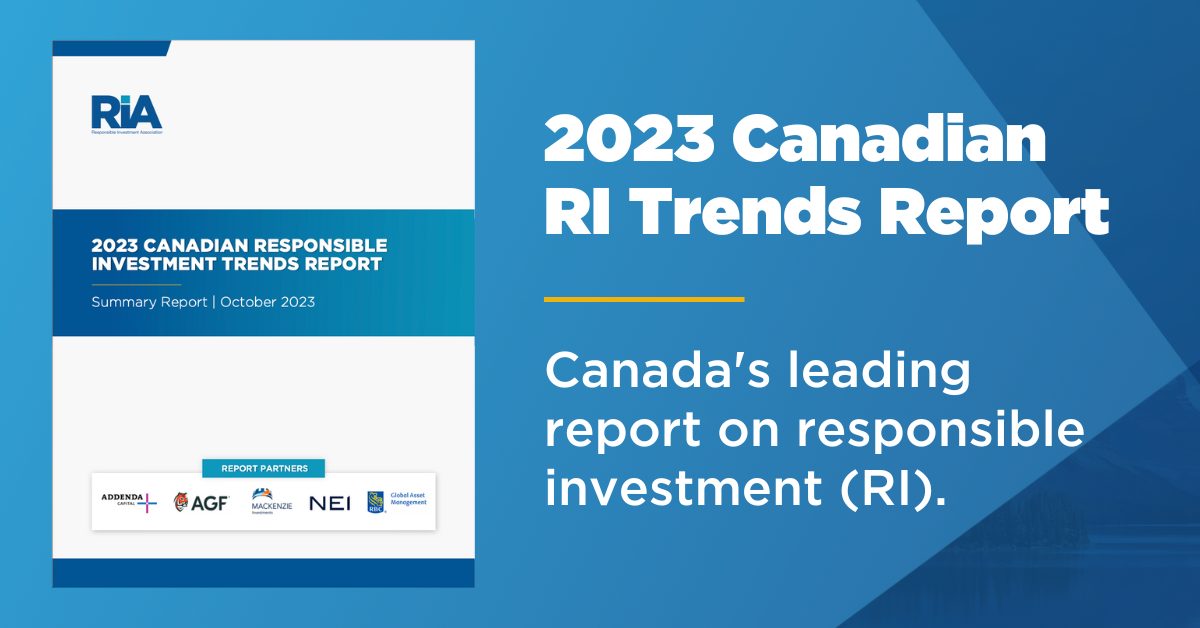 Conviction behind responsible investing has only grown stronger, according to new data from the 2023 Canadian Responsible Investment (RI) Trends Report. The report tracks the national trends and outlook for RI, which refers to investments that incorporate environmental, social, and governance (ESG) issues into the selection and management process.
This 2023 Report, the first the RIA has produced annually instead of biennially, saw the proportion of RI Assets Under Management (AUM) increase to 49% —even as AUM in general decreased. Global investor momentum to enhance, align, and embed sustainability reporting in capital markets is seeing strong ripple effects in Canada, which will grow stronger over time with the international uptake of emerging standards. Read the report.
Key Highlights
Minimizing risk is the top-ranked reason organizations consider ESG factors, followed by improving returns over time, and fulfilling fiduciary duties.
GHG emissions are the most common ESG factor considered in investment decisions, followed by board diversity and inclusion, and climate change mitigation.
ESG integration is the most commonly used RI strategy, followed by corporate engagement and negative screening. Over 50% of respondents say they are using impact investing.
Nearly 6 in 10 organizations feel more confident about the overall quality of ESG reporting compared to last year.
The top three deterrents to RI growth, according to respondents, continue to be greenwashing, lack of standardized disclosure frameworks, and lack of reliable data.
Growth in RI is being driven by climate change, investor demand for ESG/impact, and regulatory guidance/requirements.