Sucheta Rajagopal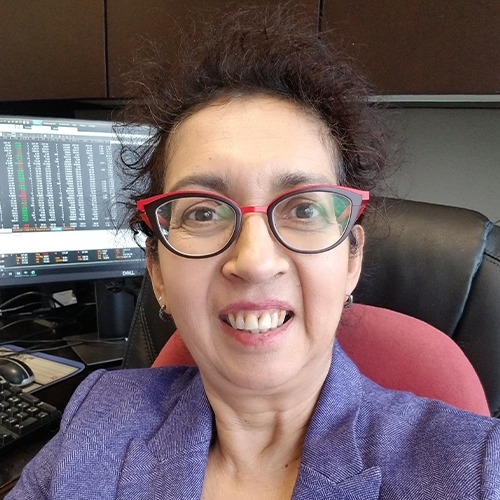 Portfolio Manager,
Mackie Research Capital Corp.
Sucheta Rajagopal has been involved in Socially Responsible Investing (SRI) for over 20 years, advising clients on how to integrate environmental, social and corporate governance issues into their investment portfolios.
A Portfolio Manager and Certified Financial Planner at Mackie Research Capital Corp., Sucheta manages one of the largest exclusively SRI books of business in Canada. Using plain English and a practical approach, Sucheta helps clients align their investments with their values.
A trailblazer in Canadian SRI, Sucheta is excited to be helping build capacity and community in Impact Investing. She is currently a member of the Advisory board of Marigold Capital, a Toronto based investment firm focusing on impact investing & gender lens investing strategies.
She is a past President of the Board of the Responsible Investment Association, and has also served on the Boards of East End Community Health Centre, Straight Goods and Planet in Focus. In 2017 she completed the Institute for Corporate Directors' Not For Profit Governance Essentials Program.
Sucheta has an LL.B. from Osgoode Hall Law School. She is a graduate of the Canadian Securities Institute's Professional Financial Planning Program, a Certified Investment Manager (CIM), a Fellow of the Canadian Securities Institute (FCSI) and a Certified Financial Planner (CFP). Sucheta has also earned Canada's Responsible Investment Advisor Certification (RIAC).