Stewardship Winner (2021)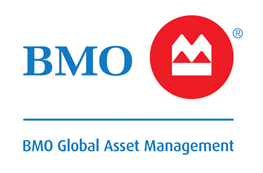 BMO Global Asset Management
Project: Diversity and inclusion (D&I) engagement in Canada: moving beyond gender
Moving the needle: As D&I efforts accelerated globally in 2020, we led the charge by supporting best practices from the new Canadian Business Corporations Act (CBCA) mandate, and actively engaging with listed issuers in Canada for broader disclosure of diversity data.
Proactive four-pronged approach: to expand D&I beyond gender alone, and advance the Canadian market by engaging with:
94 Canadian companies on diversity progress; 102 impactful engagement activities. This included requests for certain companies to disclose workforce diversity and equity data through the Workforce Disclosure Initiative (WDI).
Policy makers such as the Ontario Capital Markets Modernization Taskforce to address wider context
Peers through collaboration (e.g., co-drafted the Canadian Investor Statement on D&I; U.S. Racial Justice Investing coalition; WDI
Service providers on how to report robust ethnic and racial data
D&I thought leadership: communicated to stakeholders through meetings, thought leadership publications, and webinars- supported by proprietary specialist research and BMO Responsible Investing (RI) team
Overall objective (2020-2022): to create tangible progress in diversity beyond gender on boards and in senior leadership of investee companies, to confidently create voting guidelines on diversity beyond gender for the Canadian market, developing a comprehensive D&I engagement strategy to reflect expanding school of thought.
Finalist: British Columbia Investment Management Corporation (BCI)
Project: BCI's Leading Stewardship in Board Governance and Climate-related Disclosure Practices
The winner and finalist scorecards can be found here.